CLANSMAN RADIOS 1111
Clansman was developed in the 1960s. Clansman radio equipment was built by Racal, Mullard and Plessey. Clansman replaced the ageing Larkspur equipment, it was more reliable and far more portable and introduced single sideband operation and FM.
It was used operationally by the armed forces from the 1970's to 2000's when it was replaced with the Bowman system.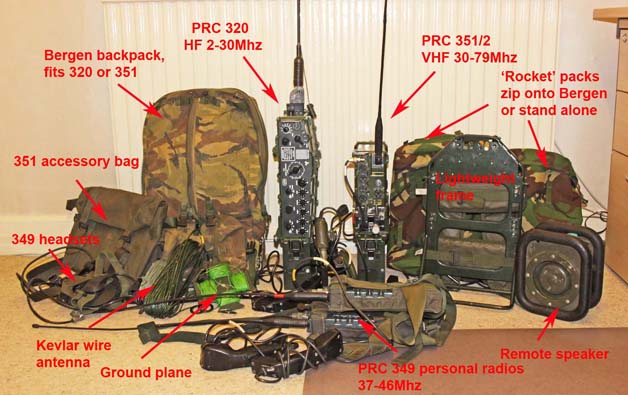 The Clansman family of military radio sets are comprised as follows.
PRC 316, 319, 320, 321 and 322 HF sets, the PRC 349, 350, 351/2, 346, VRC 353 VHF sets and the PRC 344 UHF set.
The most popular found on the surplus market are the PRC 320 HF radio, very popular with radio amateurs and the PRC351/2 VHF FM set covering 4m and 6m (PRC351 is 4w output the PRC 352 is the same radio with a 20w amplifier)
Both radios take a clip on 24v battery pack.
There are a wide range of accessories for these radios and a good description can be found on Wikipedia.
| | |
| --- | --- |
| | Clansman 320 with battery attached |
| | |
| | Famous Falklands picture of a soldier with a Clansman 351 antenna flying the Union flag |
My Clansman collection on display at a West manchester Radio Club public event.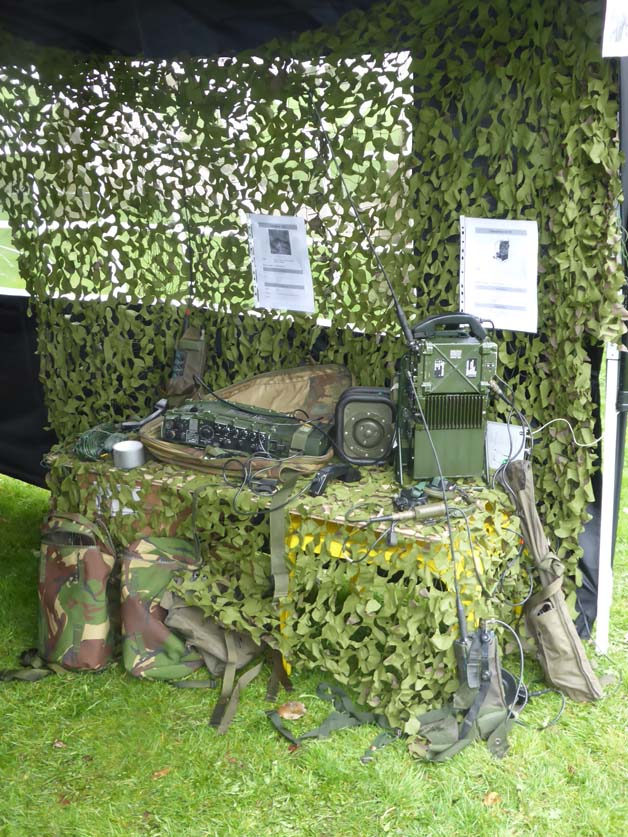 Return to index page here or use banner at top of page